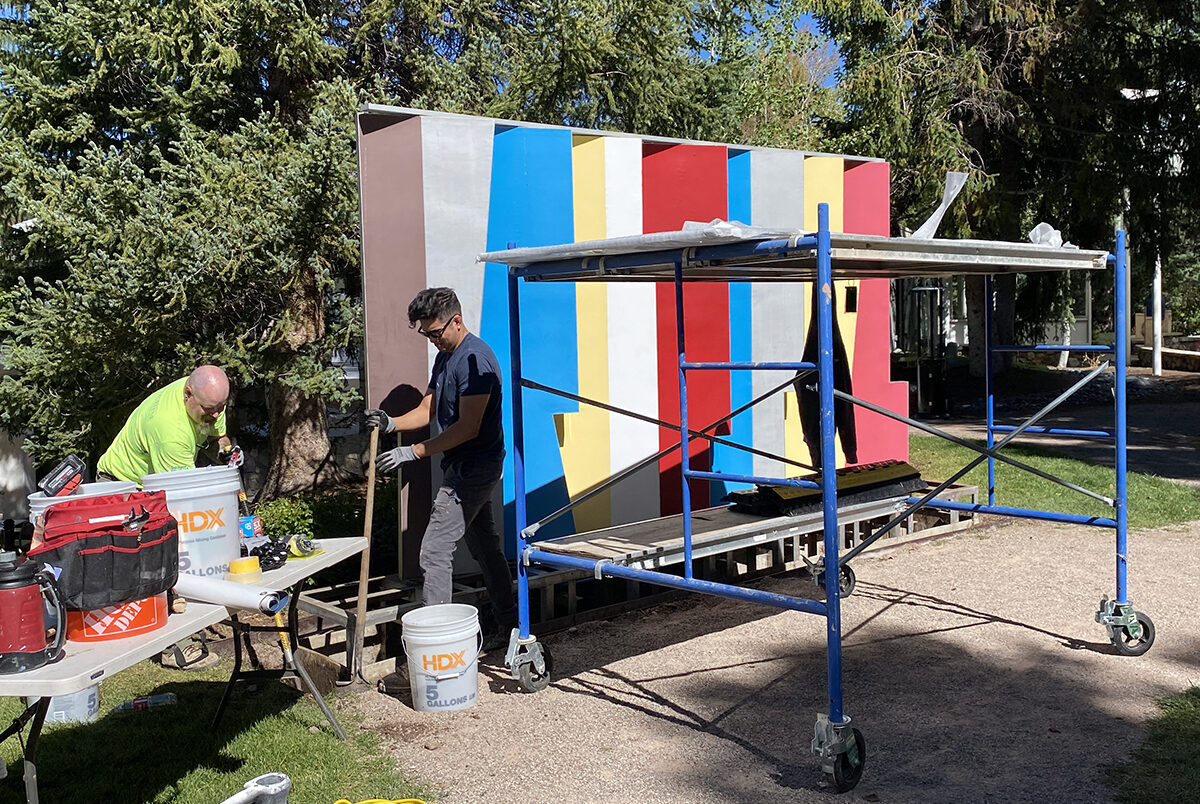 kaleidoscreen Restoration
In September, restoration begins on Herbert Bayer's 1957 outdoor sculpture, kaleidoscreen, a dynamic, colorful sculpture located outside the Walter Isaacson Reception Center adjacent to the path that connects to the Roaring Fork River and Rio Grande Trail. With multi-colored adjustable panels that open and close with a hand crank, this screen is the only existing example in Aspen of Bayer's use of functional design in monumental sculpture. 
Standing at a substantial seven feet tall by twelve feet wide, the louvered aluminum screen was originally located near the swimming pool (which, at the time, was located where the Walter Isaacson Pavilion sits today). In part an experiment developed with ALCOA, kaleidoscreen's prefabricated multi-colored and textured panels were both visually delightful and functionally appropriate for a pool deck, its rotating louvers offering wind and sun protection for swimmers and sunbathers. 
In the early 1990's, the swimming pool was relocated to the area adjacent to the Resnick Health Center and kaleidoscreen was stored in the Meadows parking garage. During the summer of 2000, it was restored in anticipation of the Aspen Institute's 50th Anniversary celebration and relocated to its current perch near the entrance to the Meadow's restaurant. 
In 2022, the Bayer Center received a generous grant from the City of Aspen to address damage due to years of ultra-violet light, wind, temperature fluctuations, and seasonal moisture. Restoration will be completed in late fall of 2023 at which time we will host a discussion of kaleidoscreen, the restoration process, and the importance of conservation projects on our campus and beyond.