Herbert Bayer: An Introduction
A landmark exhibition celebrating Herbert Bayer's artwork and legacy.
On view through April 2023
The inaugural exhibition, Herbert Bayer: An Introduction, curated by Bayer expert Bernard Jazzar, is the first major US exhibition since 1973 to present so full a range of the artist's work from the late 1910s to the mid-1980s. The survey exhibition provides a contemporary reexamination of Bayer's career, focusing on his role as a fine artist. With over 150 pieces arranged across 13 galleries, Bayer's artworks are presented chronologically, from his teenage sketches to paintings from his final decade in Montecito, California. The exhibition includes dozens of rarely-exhibited drawings, gouaches, and watercolors as well as tapestry, sculpture, publications, works on paper, ephemera, and historical photographs.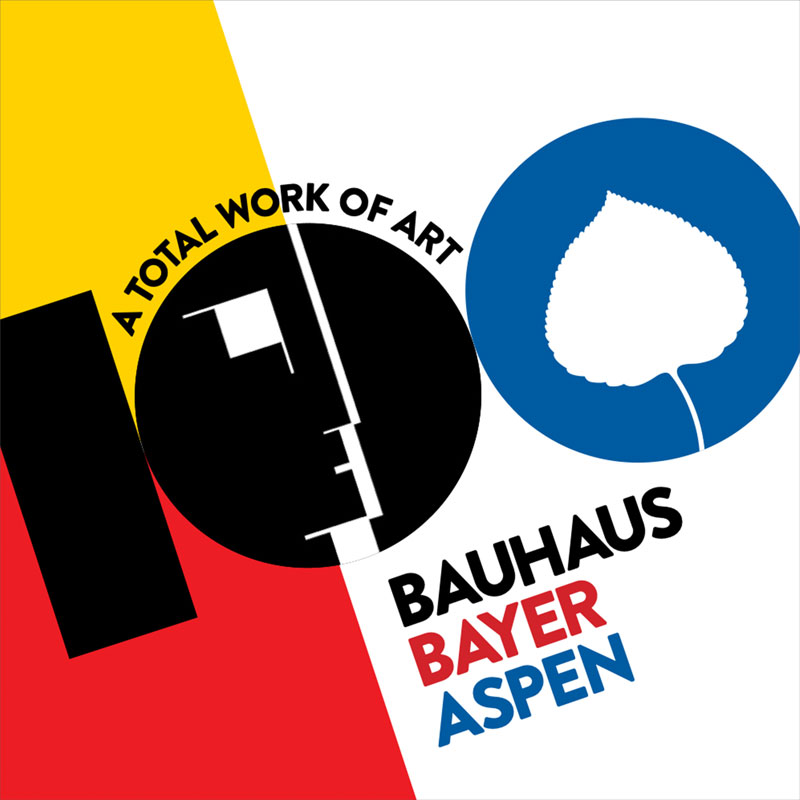 A Total Work of Art: Bauhaus-Bayer-Aspen
Resnick Gallery, Doerr-Hosier Building
Created in 2019 in conjunction with the Aspen Institute's centennial celebration of the Bauhaus, A Total Work of Art: Bauhaus-Bayer-Aspen presents an overview of the evolution of the Bauhaus, the influential school and movement where Bayer studied and taught, and which operated in Germany between 1919-1933. The exhibition features reproductions of archival materials and concludes with a focused survey of Bayer's innovative exhibition designs.
Herbert Bayer's Aspen Campus Artworks, 1953-73
Paepcke Gallery, Paepcke Memorial Building
On view through April 2023
Drawn from a vast collection housed at the Denver Public Library, this year's Paepcke Gallery exhibition provides context for Bayer's legacy by presenting newly digitized selections from the Herbert Bayer Archives. On view throughout 2022 is a focused survey of Bayer's sculptures, murals, and earthworks, which have defined the Aspen Institute's campus identity for decades.