The Resnick Center for Herbert Bayer Studies
is free and open to the public.
2022 Hours
Tuesday – Saturday 12- 5pm
610 Gillespie Ave, Aspen Institute Campus
Our facilities are ADA compliant.
visit
Getting Here
The Bayer Center is located on the southeastern edge of the Aspen Meadows Campus, at the intersection of Gillespie Avenue and North 5th Street. We are less than one mile from the heart of downtown Aspen, and steps away from the Benedict Music Tent and Harris Hall.
Guided Tours
Guided tours of the Resnick Center for Herbert Bayer Studies and the Aspen Meadows campus are available on an ongoing basis. For more information and to sign up for one of our tours, please register using this link.
Mobile App
The Bloomberg Connects free mobile app makes the Bayer Center accessible for either onsite or offsite visits through photo and audio features offering insights into the inaugural exhibition.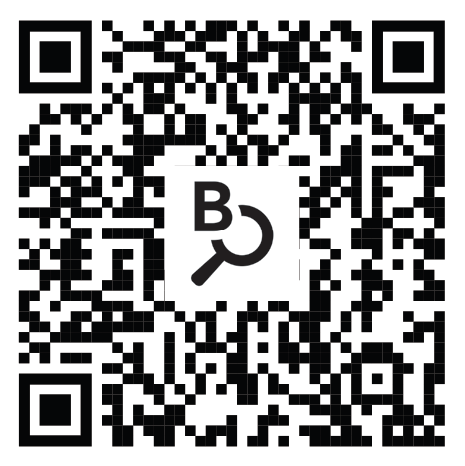 Scan the QR code to download the free app.